Hurricane Season is here
The 2010 Hurricane season is here. Projected to be the most active season so far in the 21st century, preparedness will be key in protecting yourself and your family from severe property and physical damage.
Here is a infographic which shows a few hurricane statistics as well as provides some key information.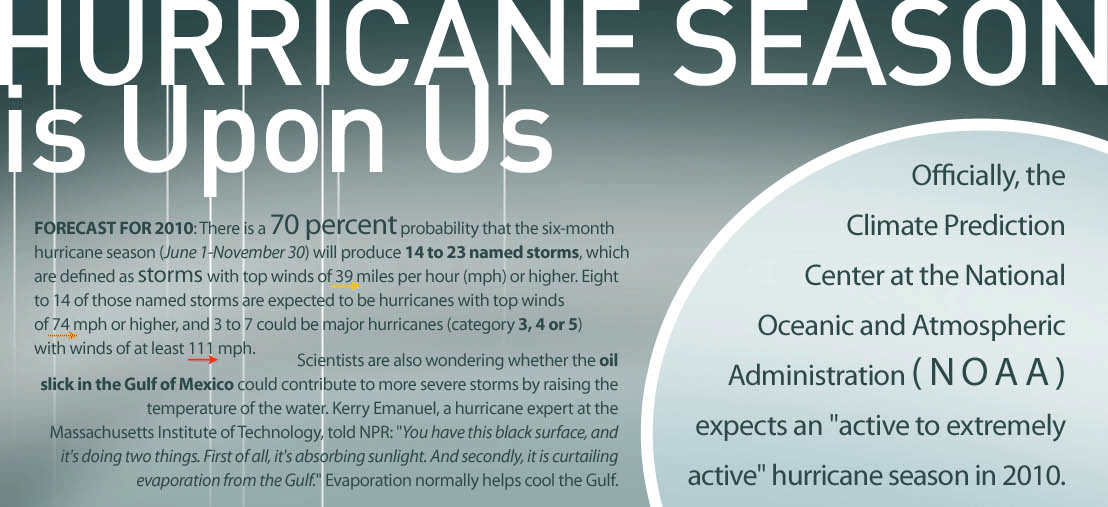 Click on image to view full infographic
Source: Marisys